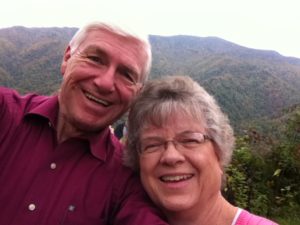 Several years ago, my wife, Becky, and I attended a conference that had a big impact on our lives.  During part of the seminar, the speaker talked about the importance of character and the need for each of us to allow God to form the character of the Lord Jesus Christ in our lives.
I remember talking with my wife that night about what we could do to try to influence the world around us toward character development.  We have not been able to do nearly as much as we would have liked, but ever since that night we have had the dream of making a difference in our community and among those whose lives we can touch.
A while later, I had opportunity to become an authorized distributor and trainer for Character First!  That gave me a chance to learn a lot more about character and about how we can build character in our lives and encourage good character in others as individuals, families, schools, businesses, and government organizations.
I have been saddened, and sometimes discouraged, as I have tried to demonstrate good character in my own life, to learn how far I am from being able to live up to the standard I have as my goal.  And yet I should not be surprised.  As the Bible says, "there is none righteous, no not one."  The character of Christ is a standard by which we can measure our progress and a goal toward which to strive, even though it is not attainable in this life.
Should we strive toward a goal that we know is not within reach?  Yes!  I believe we should try to be like Christ, even though we know we will not reach that goal.
Although I have been disappointed in myself as I have learned how much I need to grow in character, I do feel that the things I have learned have made and are making a big difference in my own life.
In essence, these are the reasons for this web site.  I decided to set it up in the hope that I could share some things that will be helpful in other people's lives.
I hope that you will find the website encouraging and that you will find here some ideas and some resources that will make a difference in your life and will help you to make a difference for those you influence.
I truly believe that Character Determines Success.
Larry Roach
Character Training Enterprises