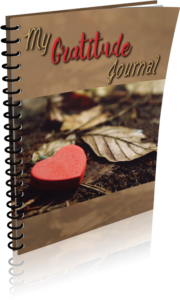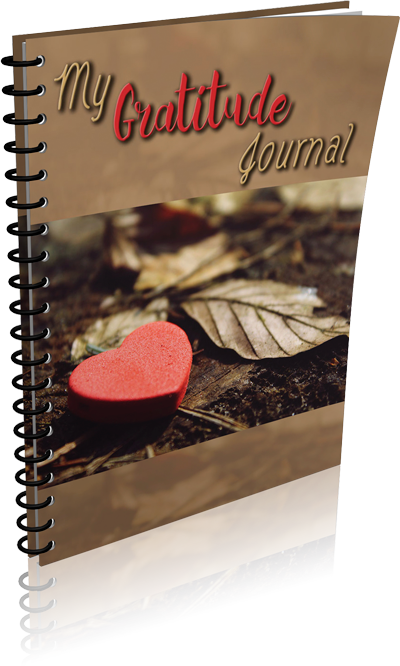 EXPERIENCE JOY IN LIFE
WITH AN ATTITUDE OF GRATITUDE
Honor others by expressing gratitude for their influence in your life.
Express genuine appreciation.$7.00
Fact: People who practice gratitude report having a better quality of life.
Be happier. Practicing gratitude increases feelings of optimism, joy, and satisfaction.

Have less anxiety and depression.

Have better health. Studies have shown that the practice of gratitude strengthens the immune system, lowers blood pressure, and reduces symptoms of illness.

Get more sleep.

Recover more quickly from challenges and even from traumatic events.

Have stronger relationships.

Have stronger connections. Grateful people feel more connected to their community.
How Keeping A Gratitude Journal Helps Create A Habit of Thankfulness
Practicing gratitude begins by creating a habit.   For most people, the simplest and most effective way to create the gratitude habit is to create a gratitude journal.
Keeping a gratitude journal is a process of writing down what you're grateful for during the day.
Journaling helps you create a daily habit.  With your Gratitude Journal you will think about what you are grateful for at least once or twice a day for one month, two months, six months or more.  The longer you do it, the more it becomes ingrained in your mind.
Once gratitude becomes a part of your daily routine, your thoughts begin to shift.  You will become a happier person as you develop an "attitude of gratitude."
Keep at it, continue journaling, and those changes become even more entrenched.
               
Only $7.00 right now.
Start experiencing the life changing benefits of developing the
practice of gratitude.
Topics include:
Gratitude explained
Benefits of gratitude
How to practice gratitude
Why keep a journal
How to start a gratitude journal
Where to find gratitude ideas
"100 Things I'm Grateful For" Journal
Click on the button below to get your copy now.

$7.00
Plus, get this FREE Bonus with your order!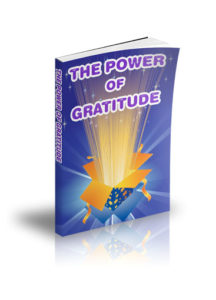 Gratitude is absolutely fundamental to you in achieving your goals!
This revelation may come as a complete surprise to you,
but it is by cultivating an 'attitude of gratitude' that you develop
the mindset you need in order to attain success.
Contents
The Power of Gratitude ……………………………………………………….. 4
And After We Breathe? Then What?……………………………………… 6
Start your own Gratitude List or Journal ……………………………….. 7
It Helps Your Mind ….………………………………………………………… 12
What it Does to Your Body ……..…………………………………………… 15
What about the Bigger Picture? …………………………………………… 17
What About All the Bad Things?…………………………………………. 18
It's like Weight Training ……………………………………………………. 20
So What You be Grateful For? ……………………………………………. 23
Click on the button below to get your Gratitude Journal and "The Power of Gratitude" Bonus Now!